By Lawrence Spindel DDS , Sunday, March 21, 2010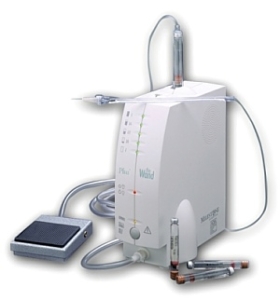 The Wand, manufactured by Milestone Scientific, is a computer-controlled local dental anesthetic system that allows a dentist to precisely control the rate of delivery of a local dental anesthetic. This is very desirable in order o achieve a painless injection technique.
Probably the most important aspect of a painless injection is the ability of a dentist to deliver the slow and gentle deposition of the dental anesthetic. The Wand has two speeds; slow and very slow. These can be used to insure a more reproducibly painless injection.
While I use the Wand for all patients specifically requesting it, I do not use this system for all my injections, I find it extremely useful for its ability to deliver palatal anesthesia. As many patients know, palatal anesthesia injections can be uncomfortable and in my experience is the Wand excels at this particular type of injection, especially in situations requiring multiple palatal injections.
For other types of injection ( mandibular blocks, mental nerve blocks, and buccal infiltrations) I tend to use a standard dental injection syringe but I use a technique I call the 'Wand Emulation" where I inject the carpule's contents at an extremely slow rate. Some injections can 45 seconds or more. This emulation technique can be more difficult for some palatal locations, since the tissue is so dense that my hand can get tired during an extended injection.