Digital X-rays
By Lawrence Spindel DDS, Friday, October 23, 2009
Dentist New York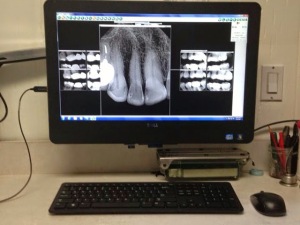 Actually there are technically speaking no such things as digital X-rays. The more correct term is digital radiographs. Digital radiographs are produced using an ordinary source of X-rays (not a digital source). The difference is that digitally produced images use an electronic sensor instead of the traditional dental film.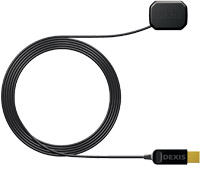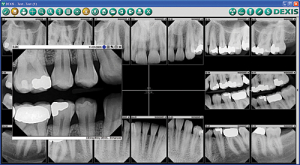 The sensor is placed in the mouth with a sterile plastic coating and the image is transmitted to an adjacent monitor almost instantaneously. Digitally produced images require less radiation than traditional dental films and patients can receive up to seventy  percent less radiation than they would have if ordinary films were used.
Our office has purchased the newest version of the Dexis sensor and we started using it the office staring in Sept 2009. The new sensor, named Dexis Platinum, has improved imaging capacity as compared to the previous generation sensor and it seemed like a good time for us to go digital! The sensor has an enhanced image when compared to the old sensor. The new sensor provides a better image when viewed in an enlarged full screen mode.
The images produced appear on our laptop almost instantaneously. Our patients have been almost universally impressed and think its a definite improvement over the X-ray films we had been using.  Once on a computer the images can be easily enlarged and manipulated in various ways that can increase their diagnostic value. Also these images can be easily transmitted via E-mail or on a disk and sent to another dentist.  Duplicated images do not degrade in diagnostic quality the way that normally produced images often can.